"When myth incarnates in the waking world..."
The Red Dance
by Lani K. Thompson
"In the beginning there was nothing. Then Makir put on his red slippers and began to dance. He danced the stars that seed life and the dreams born from their dust. He danced the birth of Time, framework of stories. He danced the wyrmholes between all our worlds…and then he danced the Irth."
To read a free excerpt from this ebook, or to purchase a copy for your Kindle, go here.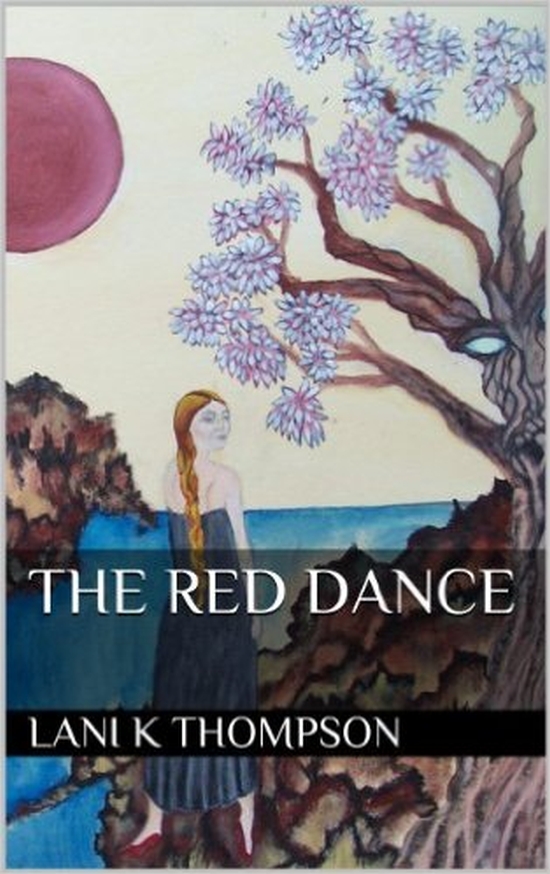 Review by John Grant:"Every so often a fantasy comes along that's so much at the cutting edge, that's so unbelievably individual, that's so much what fantasy literature ought to be all about -- that's so just plain out-and-out good, in other words -- that it's virtually impossible to review. This short novel -- probably no more than 25-30,000 words -- is a prime example. Somewhere within the confines of a mythology and pantheon that seem to bear no clear relation to any existing ones, various characters from lofty to lowly enact ventures whose purpose is not immediately clear to the reader rooted in our reality... All of these events are described in the most vibrant manner possible. Paragraph after paragraph stuns the inner senses. The temptation to read the text slowly out loud, even if only to an empty room, is almost irresistible. The vividness of the coloration of Thompson's prose really must be experienced to be believed. The Red Dance is a small but superbly shaped jewel, but it's not one you can appreciate with just a glance: you have to study it, touch it, feel it, experience it."
(John Grant (pseudonym of Paul Barnett) is the author of around 70 books, including The Dragons of Manhattan, Dragonhenge, and Leaving Fortusa. He is also the editor, along with John Clute, of The Encyclopedia of Fantasy and he wrote all three editions of The Encyclopedia of Walt Disney's Animated Characters. He's received two Hugo Awards, the World Fantasy Award, the Locus Award, and a number of other international literary awards. Visit his official website here. Full review (of an earlier edition of the book) is available here by scrolling down the page.